HI! I'm currently creating a font and I would like to make it thicker (a fake bold). I've seen a post saying to use Filter>offset curve.
I've tried that but the end result was a disaster, as you can see in the prints below: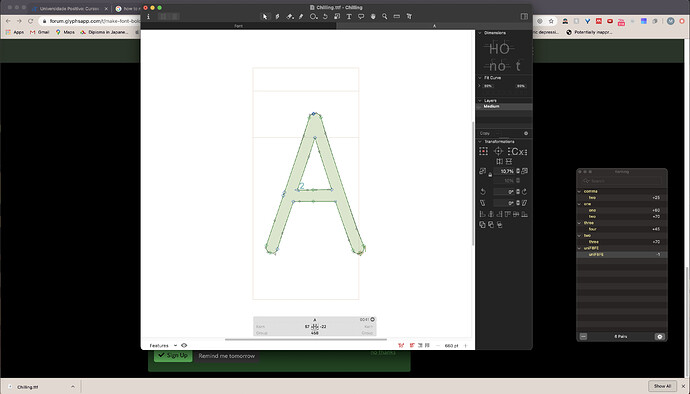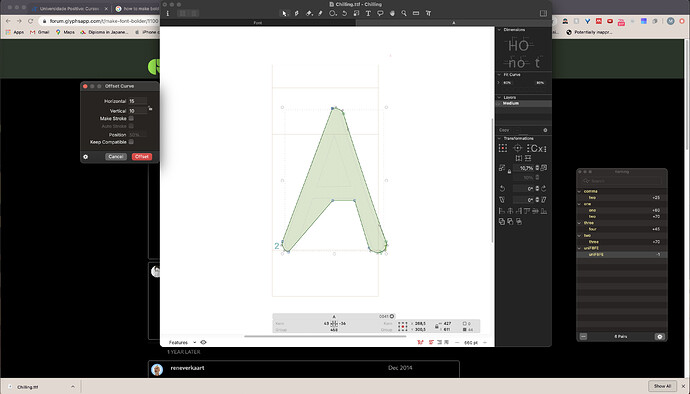 Is there anything else I need to do in order to make the effect work properly? I used tidy up paths, made their directions proper already.