I have developed a process to create typefaces using machine learning.
I trained a model on images of typefaces of different categories, and used that model to generate new typefaces within and between those categories.
The first actual font I published based on this technique I appropriately named Artificial Intelligence:
The above typeface was created by the AI – I manually made the vector and the font.
I consider this font a proof of concept more than anything else; In the majority of cases, the tech would be used to complement and assist human creativity.
The technique is, in my opinion, most powerful when used for complementation and styling of existing fonts.
Examples of font complementation:


Examples of stylizing existing typeface: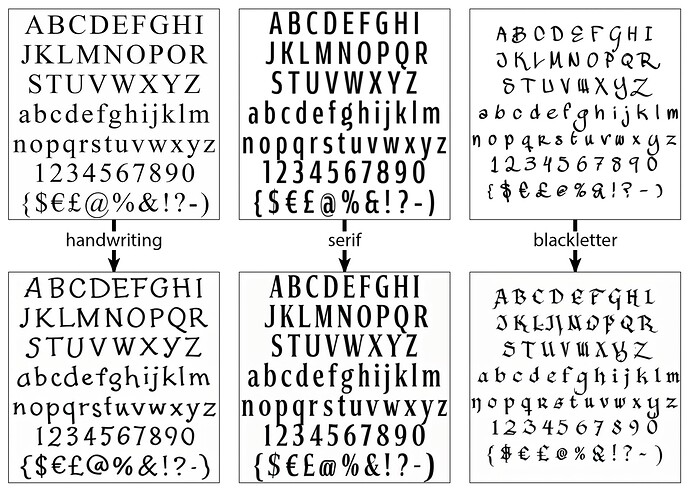 Integrating this into a font creation software such as Glyphs would obviously be incredible, although I am not sure this is the most efficient approach, as it creates bitmap typefaces and also requires a powerful GPU.
My hope is that this can help other typeface designers out in their workflow. I believe it has the potential to make font creation more efficient.
Read the extended article on my work here: