Hi, I have problem with script "Find and Replace in Font Info". Do you know how to fix it?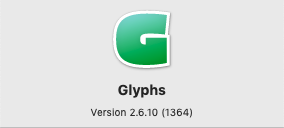 This is a script for Glyphs 3.
Oh thanks. Indeed, this script from last year's backup is working well
I work in 3.1 [3135] and about 3 weeks ago this script stopped working, but since last week i am able to run the script again without problems (still in 3135).