Hi, I made an Arabic font with lots of alternative glyphs (stylistic), but I don't want to use stylistic sets because in adobe apps it doesn't let the user to switch alternative for every single glyph, you just have to choose between sets and it changes every glyph included in that set. what I want is alternatives for every glyph like this:


i tried writing "aalt" feature and writed it like this:
sub A by [A.1 A.2 A.3]; (as mentioned in this post: How to make multiple glyphs accessible from Adobe's alternate character popup)
but glyphs gives me error said: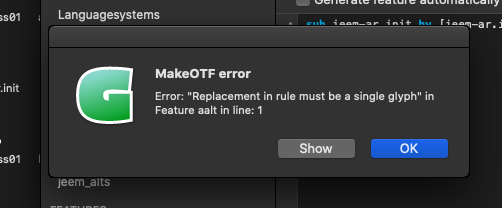 then i tried writing every substitution separately in every line of code like :
sub A by A.1;
sub A by A.2;
and it kinda worked! but because my font is Arabic it doesn't show the correct glyph for alternatives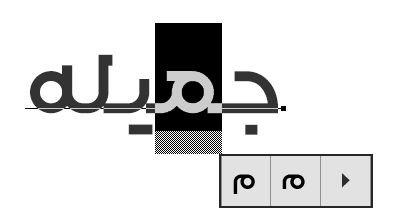 as you see it shows final forms of "meem" in photoshop that doesn't represent the actual medi alternative at all!
Im not sure if im missing something in here or doing it completely wrong because im a noobie, that would be great if anybody could help me.