I've been trying to setup a VF with 2 rlig conditions: one for switching to currency symbols with a broken bar, and one for switching to a single-storey a when the VF is slanted. Somehow they seem to be over-riding and clashing with each other at the point where the broken bar glyphs switch.
This is my rlig code: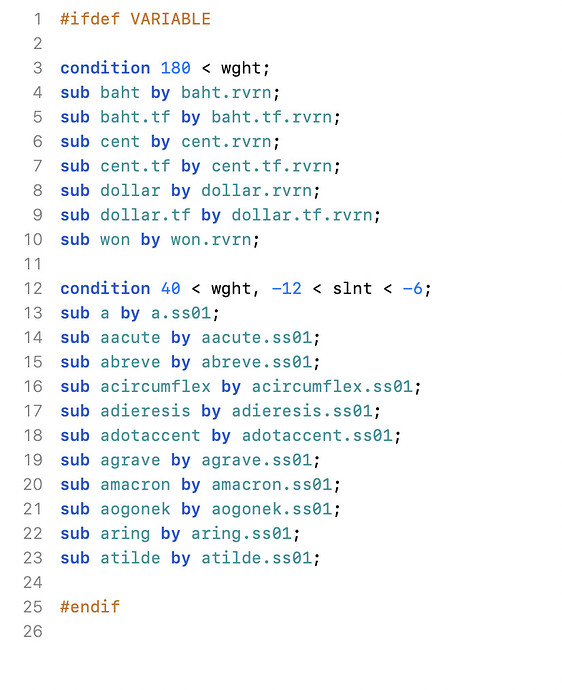 And this is how it behaves in the VF:
Glyphs-VariableConditions.mov.zip (1.5 MB)
Am I doing anything wrong here?