Hey folks,
after some refining I just made a plugin of mine public that I have found very useful to use when working with glyphs that don't occur in languages I am familiar with.
Wordfinder quickly finds words containing the selected glyphs either in font view or in a tab. From a dictionary only those words will be picked that a) contain the glyphs you have selected and b) can be written with your font. Note that this is ideal selecting one or only a few glyphs at a time - the more glyphs are selected, the more likely it is that more than one word will be returned from the search.
You can install it via the plugin manager under Wordfinder:


From the font view a new tab with word(s) containing all selected glyphs is opened: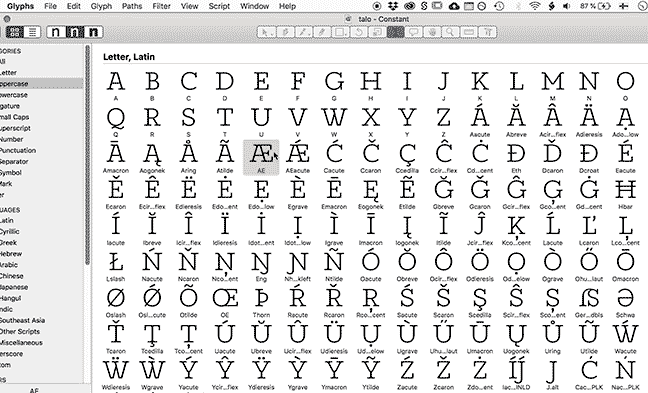 In the tab view word(s) containing all selected glyphs are appended to the end. You can also repeat several times and quite likely will get a couple of different words with the same glyph: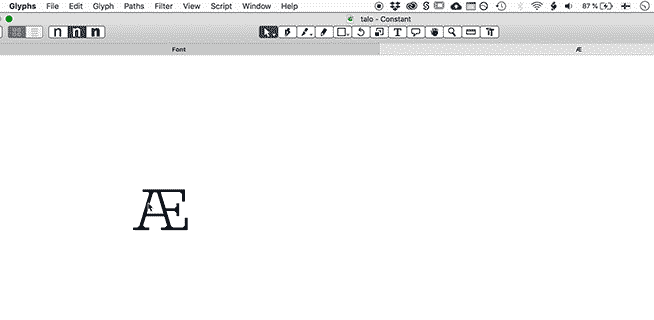 The plugin comes with a large dictionary (+300k words, which the plugin processes for matches in under a second - even faster on consecutive uses) and should provide decent script support for many scripts. You can also set a custom parameter to a folder on your computer where the plugin should read text from (all files in the directory are scanned) — this can be faster for less words and the words may more ideal for your font (more words with rare glyphs, etc). Scanned words are also used in different UPPERCASE, lowercase, TitleCase transforms to expand the range of available matches.
I've tested this mostly with Latin and Cyrillic scripts and preferably used my own dictionaries, so I am very curious to hear how the default word list performs for your uses.
Feedback and comments welcome
Cheers,
Johannes