There are many great scripts for Glyphs. I always wanted a way to search all scripts (whether installed or not) to see if the script I want already exists. So I made a searchable scripts index:
The filter field in the top right searches both in script titles and descriptions: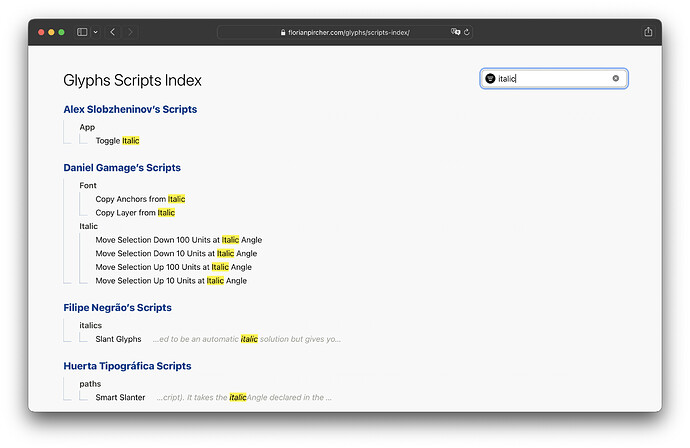 Hover your mouse pointer over a script to see its full description, if any.
Click a script to show its code on GitHub.
Let me know if something does not work as expected. The site does not work on narrow screens as that would be extra work and I don't see myself searching for Glyphs scripts on my phone.