Hi!
I'm trying to export my typeface to test it on Adobe apps. But, I got a warning on exporting that not all the glyphs are compatible, thus they'll have no outlines! That means no character at all showing on the apps!
Below are some of the glyphs with compatibility problem: between the regular and the italic versions (the only two versions I created so far).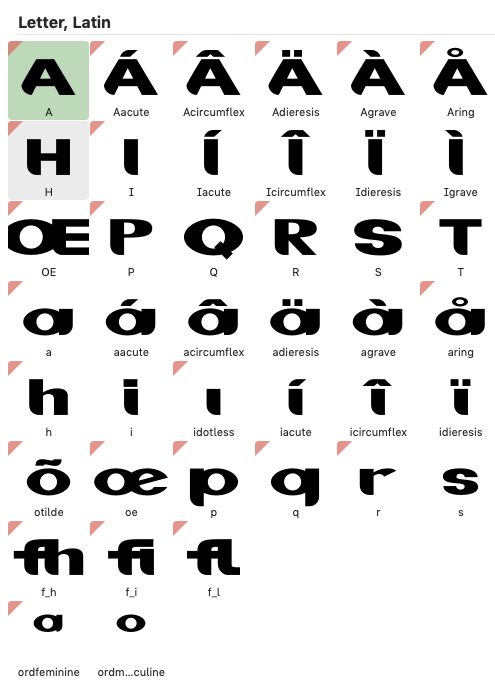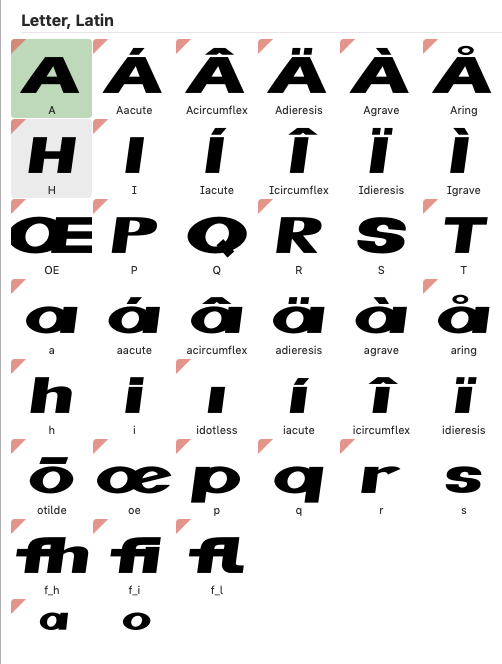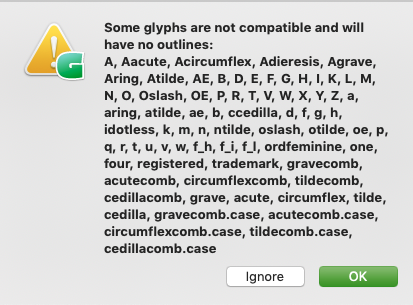 When I try to fix the compatibility issues, according to the tutorial, I got no results and the glyphs keep on displaying that light-red warning. Please, could you help me to solve that issue?
Thank you.