Hello, everybody! I hope you're doing well.
I'm posting this here as I've been struggling in the past few days while creating a variable font. I'm working on the width and weight axes, so I drew the extreme masters of both (although I've used the offset curve script feature to create the bold version).
The thing is: when I export and try it on Adobe's programs, I can just change the width, not the weight (I have the two sliders, but only one works fine). The other thing is, If I export in OTF, I can select all my 4 weights (light, regular, semibold and bold), but when using the variable version, I have 6 weights to choose from and in the wrong order (for example semibold, regular, bold and light, from top to bottom).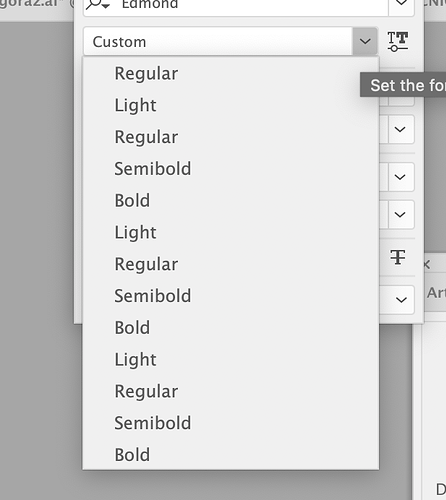 I'm using the newest version of Glyphs and I don't get what I'm doing wrong. I've followed tutorials and even used one of the examples posted around here to guide me through the process. I would love to get your insight into this issue.
Thank you.
I hope you have a nice week ahead of you.