Just licensed my Glyphs 3, installed some plugins from plugin manager and Remix tools, after that I reopened app and got this message: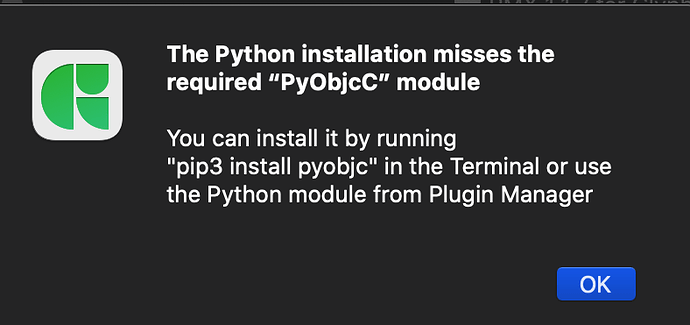 this command: pip install pyobjc - did not do anything.
I have reinstalled the Python and then I got this message:

I have reopened app restarted computer but still get the same message.
Mac OS 10.15.5
Glyphs 2 works as good as before
What can be the reason?