I am relatively new to glyphs and may be, I just did not find the right way.
In Fontlab, editing and viewing the content of classes ist very easy. Visually based, one could say. Drag and drop. Show glyphs in font view with one click and so on.
But in Glyphs, I have no control. I have no visual preview of the glyphs. And I can not show the contents of a class in the font window, so I have no doubt, if all required glyphs are in there.
The available Scripts aren't really helpful(e.g new tab with ot class) because I don't see, which glyphs could be missing. Also the Font Info Window seems to be unscriptable, isn't it?
So, how do you guys organize and control your classes? Or did I overlook the obvious?
Fontlab: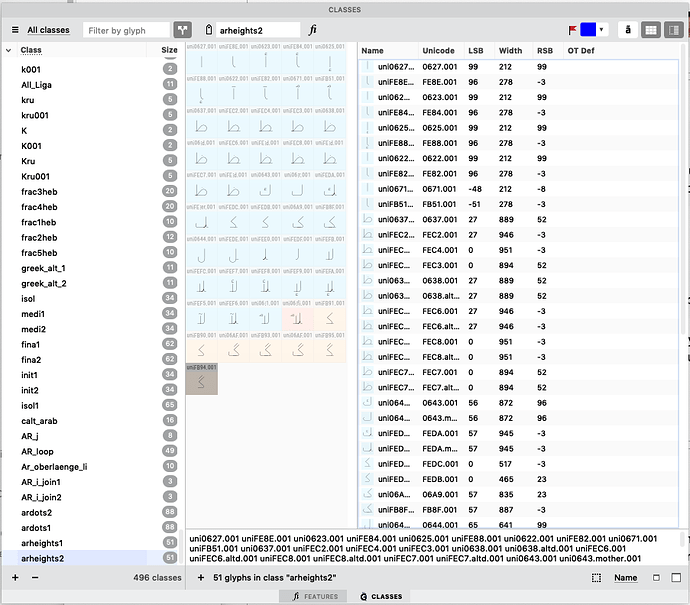 Glyphs: