I designed a pixel typeface and used the Pixel Tool add-on to made up the font. I meant to use it in 8-bit art, but it behaves strange when used.
I didn't use Auto Hinting.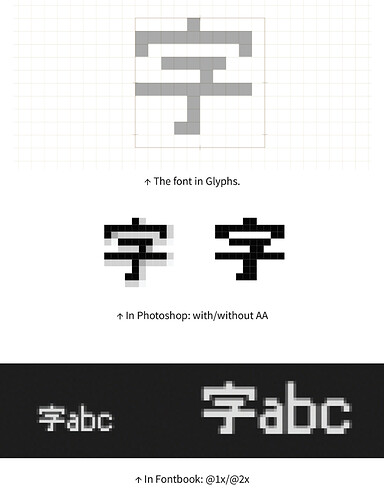 In Photoshop, it cannot be aligned to pixels (i.e. have some translucent pixels). If I disable AA, it becomes black.
To make sure it's not the problem of Photoshop, I tried also in the MacOS Font Book. It's also not aligned to pixels.
I don't know the reason why, but I really want it to be a crisp pixel font even in small size. Anyone can help? Thank you!