Hi, I just reinstalled all the plugins in glyphs 2 because before that; I just reinstalled my laptop too. But strangely, all the plugins that I installed were not working.
I'm using glyphs 2 versions 2.6.6 (1352) & macOS Mojave. Here is also a list of plugins I installed: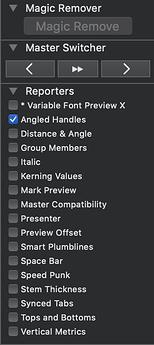 What should I do? Any advice?
Thank you.