Hi,
I am trying to test export from G3 (3.0.5 (3129)) and I am experiencing a very odd issue.
I have two files, upright and italic, and I have built my quotedblleft with two quoterights as components and then used it to make quotedblright and quotedblbase. The method is the same in both files. However when exporting both otf and ttfs produce the following ONLY in the upright: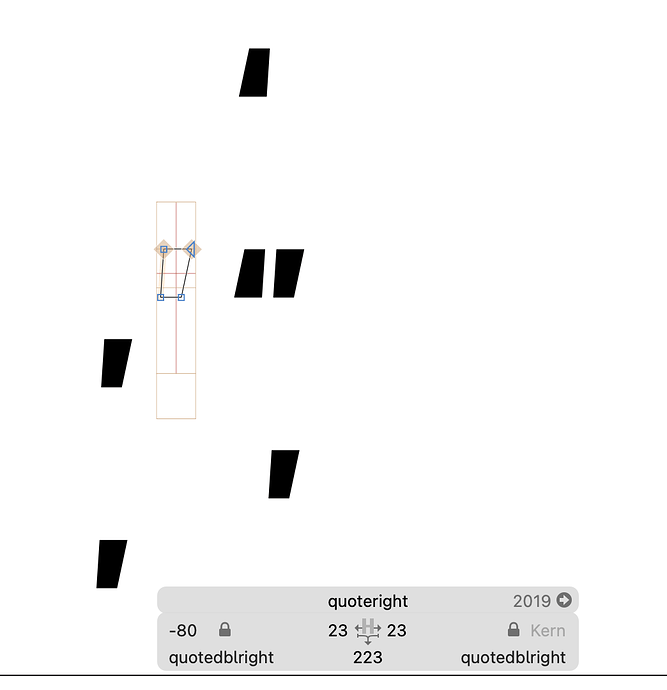 Is this some bug? Ideas?
Thanks.