I am a student who is studying Chinese font.
I use GAN learn on handwritten font.
And generate handwritten Chinese characters based on someone's handwritings
These have traditional Chinese common 4808 words and total sizes is 137.2MB
Then I use the Glyphs Python Scripting API to write a script to import images into Glyphs.
Also adjust image position and image size.
like the following image.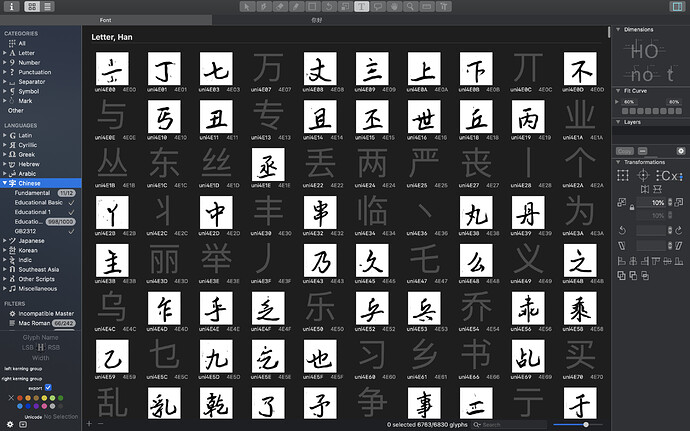 but I can't export font
I get this message
There was a problem converting the PostScript source font. (Regular)
I have already disable Remove overlap and Autohint
also disable Subroutinization
I don't know how to solve this problem.
Or Glyphs can't insert images to make font?
another problem is that Glyphs provide Chinese encode is GB2312 can i change to CJK Unified Ideographs?
thanks