Hi guys,
I followed your tutorial on automatized oblique creation. I copied the parameters and added them as a filter for the oblique instances as follows:

(done after decomposing so glyphs containing components wouldn't get slanted multiple times). The method does work rather well set to slanting, while cursifying resulted in some funky shapes in this font.
However, I have one problem and one concern. When slanted, next to a curve point, a new sharp point is added. It is hardly noticeable but it still makes for an unoptimal path and could cause a sharp point in some cases. Here is an example of a bold /A/ and the same glyph when slanted: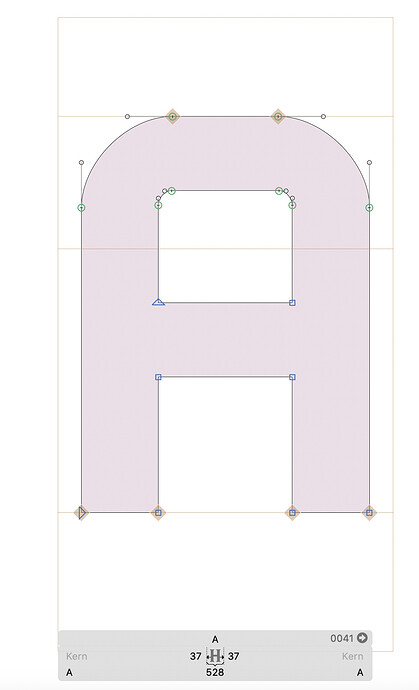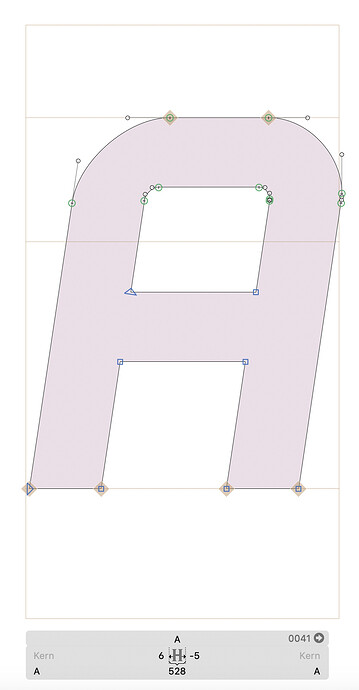 Notice the two additional points I've described.
Now of course, I could export the instance and then delete the points manually, but there's a few in each glyph and hundreds of glyphs themselves, so could this be done automatically in some way - or better yet prevented from happening?
My second concern is the spacing. The exported oblique OTF works well and the text retains good spacing, but looking at a single glyph, they are no longer centered and often have negative LSB/RSB. Is this an acceptable practice with italics and obliques?
Thank you very much for both the very helpful tutorial and being available to ask you for these clarifications,
Val