Hi everyone,
I've been working on a icon font for a couple of weeks now and I ran into a problem where the production name (in glyphsapp called production) gets lost after saving and closing the file. I have created unique production names for over 200 icons such as …
chevron-e
arrow-sw-oval
volume-mute
…
and every time I save and close the app, those entries are fully lost or have been automatically replaced with unixxxx . I have "use custom naming" in the Font Info enabled. Is there something that I'm missing? Has anyone encountered the same issue?
Screenshot / before (color-swatch) / after (uni0510)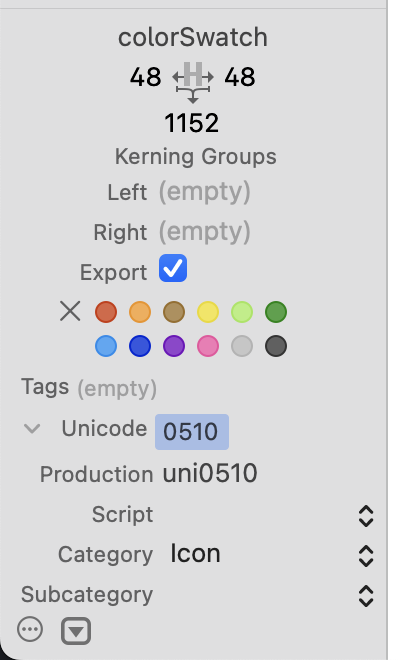 Any help would be highly appreciated!
thanks,
Stefan