Howdy everyone. Sorry if this is obvious, but I'm new to using glyphs.
I'm working on a blackletter, and I'm trying to implement a staggered section. I'm trying to get two unconnected segments to be parallel to each other. What I'm going after is this, with the red line representing the line I want both segments to be parallel to: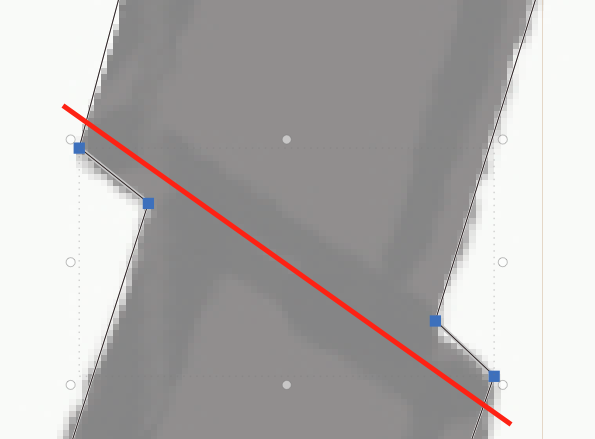 While it could probably be done manually a method with some automation would be super ideal.
Thanks for any insight!