I was reading this tutorial:
I found the part about randomisation interesting.
It inspired me to do a bit of coding. I've never coded before, never needed to until the last couple of weeks, learning font making. I'd love to hear what you think of my first effort in code!
I thought it would be nice to have a font with really common letters in 11 different versions/variants; and the rest in 6 versions. So I have done a test with numbers (from already existing fonts).
There are 11 versions of 1,2,3.
There are 6 versions of 4,5
I did this to test if I could make it seem random under the tightest possible constraints. Here are the results of my code>
Using only 4 and 5: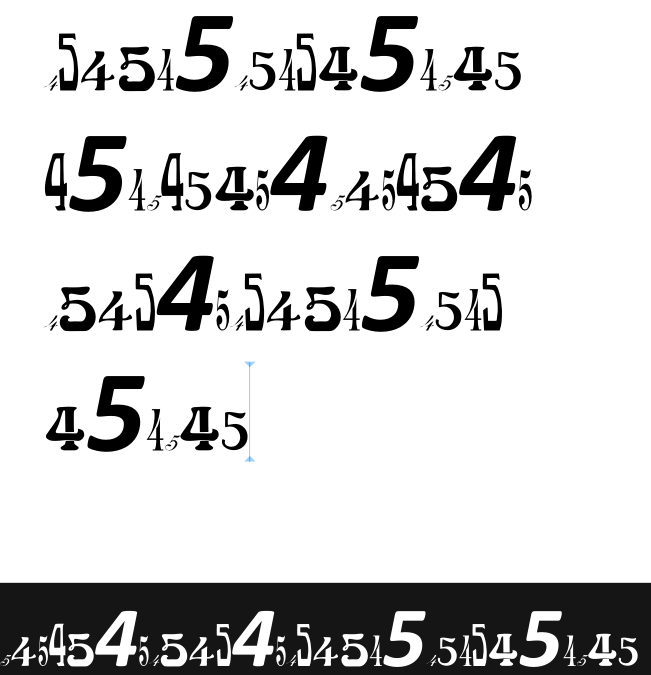 In each picture I will include the non-repeating text plus one line of repeat, i.e. the first line again, as it naturally reoccurs.
Here using only 1 and 2:

Here with only 5 and 1: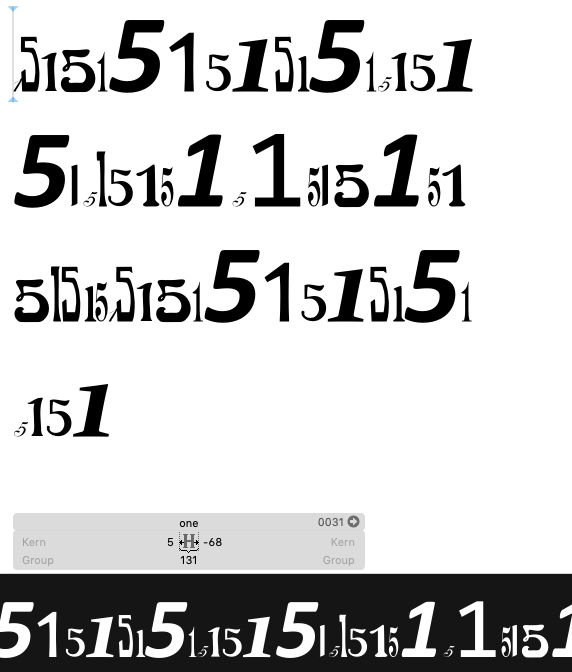 345: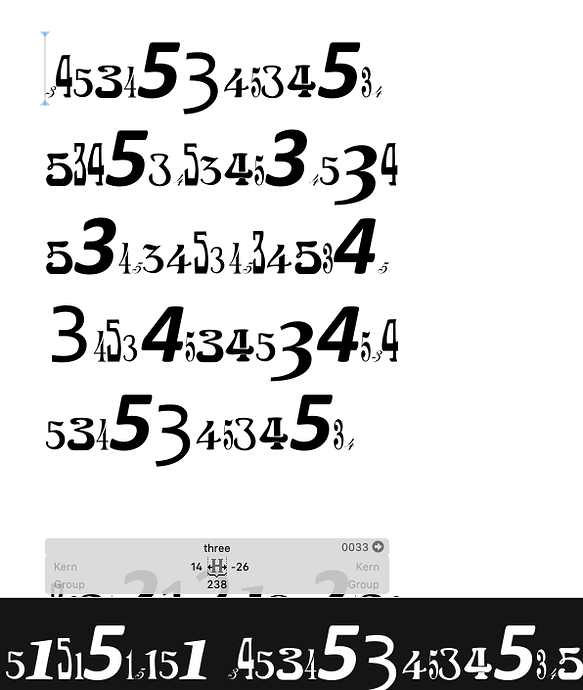 And finally, with 12345: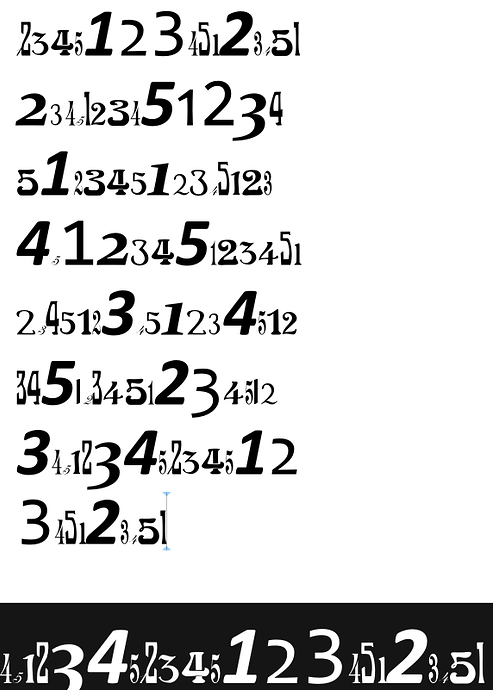 I had never heard about randomisation in fonts before a few days ago but it sounded like a good idea. How does this seem? I think it should appear genuinely random with any normal text. Do I have the right approach?