Hi,
I saw that stylistic set (ss01,…) are stocked into the "Name" table, like instance with an ID between 256 and 32767, according to Microsoft Docs:
UI Name ID:* The 'name' table name ID that specifies a string (or strings, for multiple languages) for a user-interface label for this feature. The value of uiLabelNameId is expected to be in the font-specific name ID range (256-32767), though that is not a requirement in this Feature Parameters specification. The user-interface label for the feature can be provided in multiple languages. An English string should be included as a fallback. The string should be kept to a minimal length to fit comfortably with different application interfaces.
When I read the font, with opentype.js tools, I have well the Feature Name given instead of ss01, ss02… stocked in the 'Name' Table / range 282 to 285: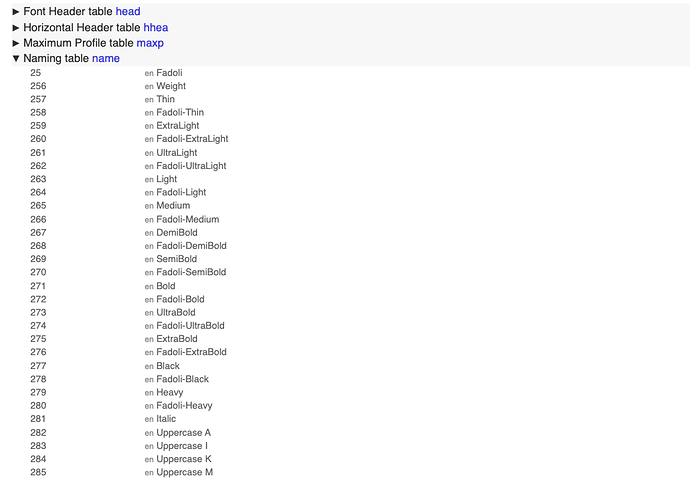 I would like to know how to target the Custom name (like Uppercase A instead of ss01) in a js script.
Somebody could help me please?
Thanks so much.
Adrien