We are currently working on a typeface edit where we are testing different patterns and outlines applied to the letters. We are loving the Hatch Outline Filter - an easy way of applying lines to a glyph, and being able to adjust line- weight and distribution.
However, our question is:
Can/could the filter use the Glyph Outline to cut the applied lines?
See images: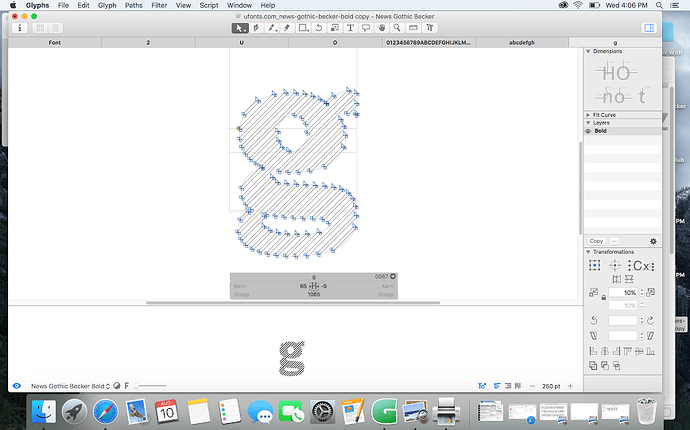 Many thanks