When you scale down a component with automatic alignment turned on, the glyph's vertical center appears to be at the 25% mark instead of at the middle section. These components will thus appear much lower than they likely should.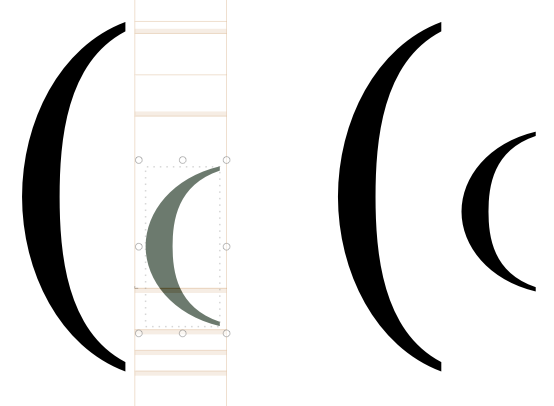 The glyph that is focused on here contains only a component linked to the parenthesis seen on the left. This scaled down parenthesis appears much lower than its full size variant.
On the right you can see an additional parenthesis with a scaled down version that has had its automatic alignment turned off and has been manually corrected to have the same center as the source glyph.
Is it a deliberate choice to have scaled down components have a lower center, or is it a bug that needs to be fixed? The form shown on the right is what I would expect to be the default.