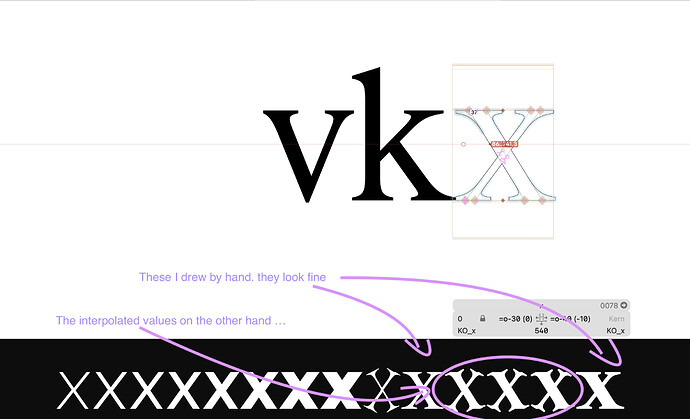 [edit: updated the picture to show the problem better]
I'm using corner components for the serifs and on the diagonal stems the serifs interpolate as if they are switching through the corner alignment settings. The issue doesn't appear with the vertical stems. Also the weights that I have actually drawn turn out fine. I checked shape order and also the direction of the corner components, and so far I can't see where this issue stems from.
Thanks for looking into it.