Hi there,
I'm going to write a new GeneralPlugin plugin that need to set the color of some strokes as "highlight".
It doesn't mean that I want to create the colored font, I just want some strokes be highlighted that I can clearfiy recognize what I've selected.
The preview of Show Glyphs in Their Label Color plugin is close to what I imagine: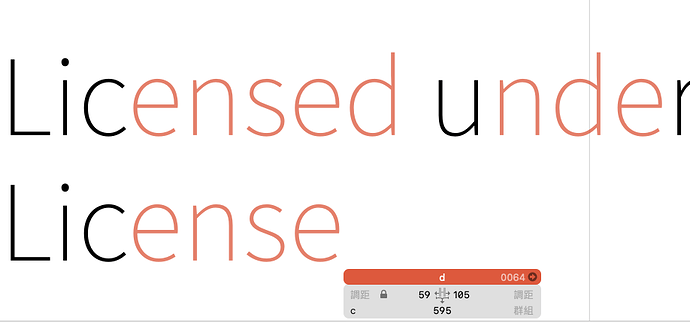 I've try the code below in macro window followed by API docs:
Layer = Glyphs.font.selectedLayers[0]
specificPath = Layer.paths[:5]

for path in specificPath:
    NSColor.redColor().set()
    path.bezierPath.fill()

Glyphs.redraw()

But the Editview/Preview doesn't change anything. The stroke still fill in black.
How to set the color of each stroke in preview mode?
Does the drawing feature only avaliable in Reporter type plugin?
Thank you.