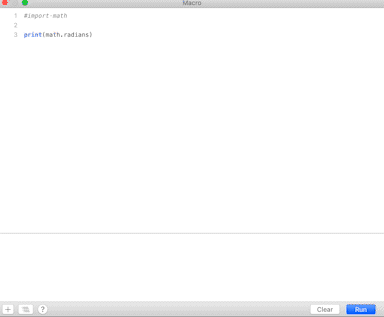 In the Macro Panel, each run is performed in the same Python context as the preceding runs. This means that imports and also class/function/variable/… definitions from previous runs are still available in later runs.
Yessir! That is the behavior that seems like a bug. Shouldn't it be a new context for each run? And particularly if the user closes the macro window and reopens it?
Grazie!
You are probably right. I'll see what I can do. But there are several things that will always be persistent, like objectiveC classes.