I'm working on an italic font with fairly geometric construction and hoping to use corner components for consistency sake, but unlike upright fonts where the corner component evenly lines up with the vertical edge of the glyphs bounding box, I have to slide the corner component left/right to a seemingly arbitrary degree (78 units in this case) for the corner to align evenly in the parent glyph it's applied.
Below are screenshots of the bottom right/top left corner component adjusted so it aligns as intended, and then positioned like I normally would for an upright style with the distorted result. (And as a note, there has been no scaling/rotation/flipping of the components in the example below)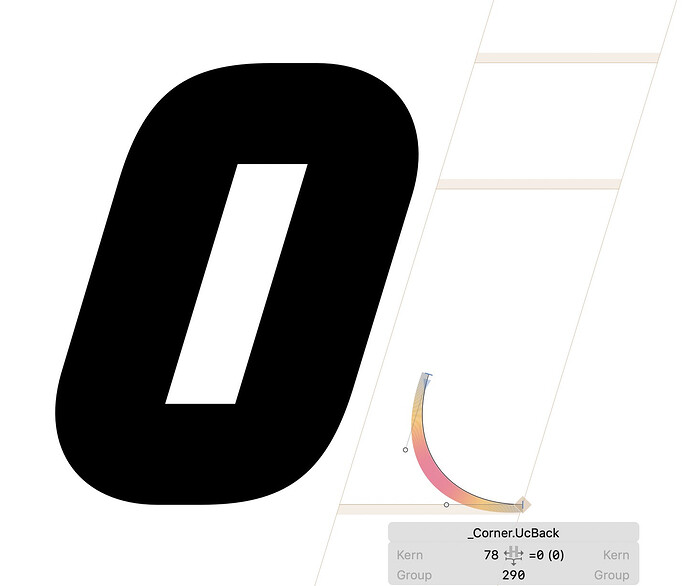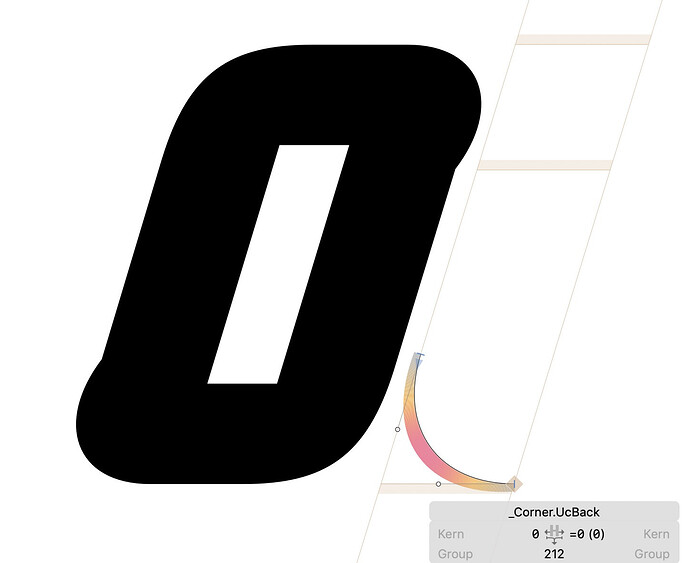 In the second screenshot, the corner component path is aligned with the left edge of its bounding box but doesn't align properly as expected. Am I misunderstanding how corner components work in italic fonts? Is there a way to ensure they integrate seamlessly with the paths of their parent glyphs without sliding it back and forth until it looks right?
Any advice or suggestions would be greatly appreciated!