In Glyphs 3, I love that there's a skew control in Font Info. However, if the component has been scaled or flipped, the values disappear when the file is closed.
Here I'm using jdotless to make the leg of Nhookleft, scaled and skewed -1°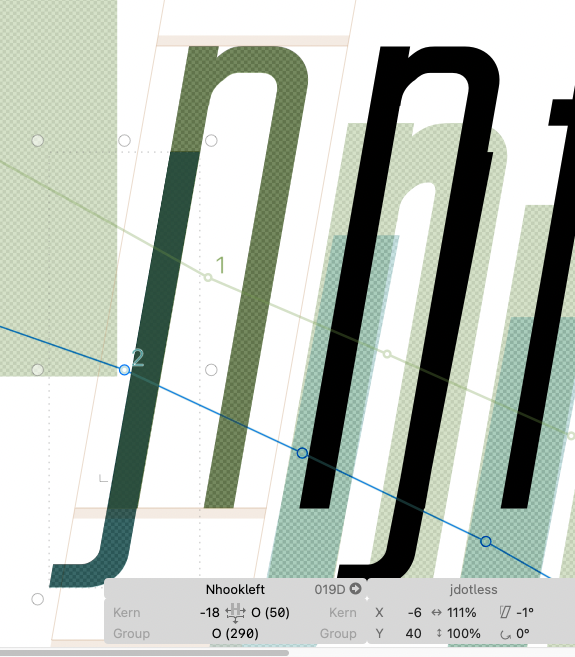 And here's reversed N for the Cyrillic, skewed 20°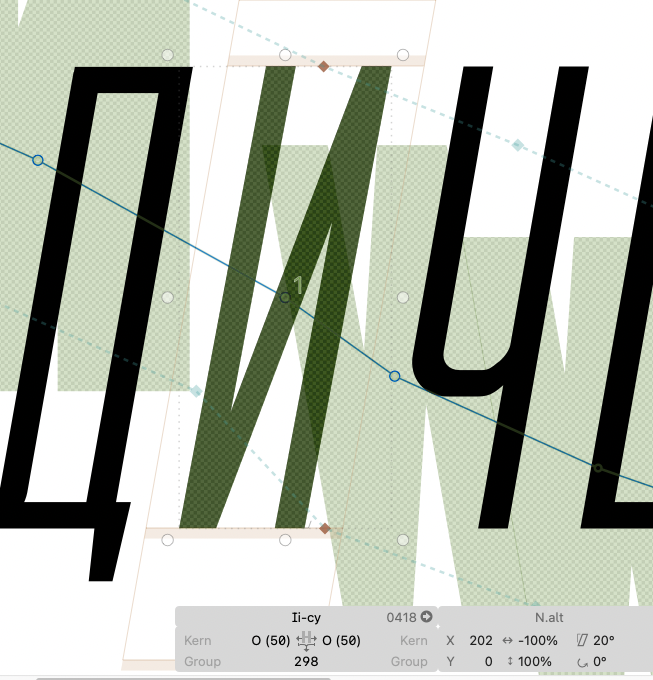 Save the file and close.
Reopen the file. The scale values are intact, but the skew values are zero: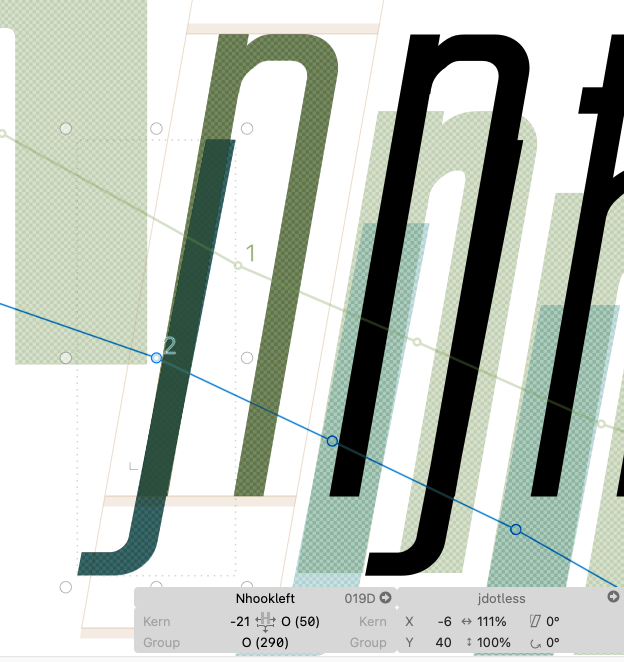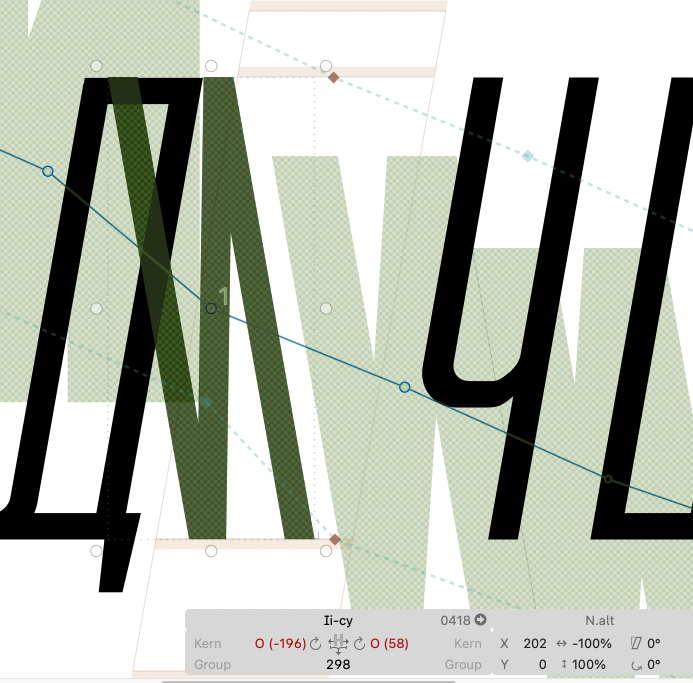 John