Hi, any tips on how to avoid white overlap when using components made using LetterInk??
Example with exaggerated overlap: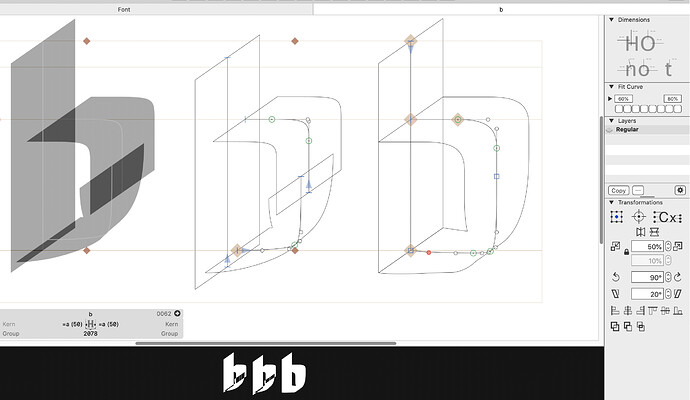 left: as I'd like it to work, just overlapping components
middel: Decomposed components showing white overlap as well
right: joined decomposed components. No white overlap.
Using Glyphs stable and beta as well.
revised nodes be counter-clockwise, and correct path direction.
EDIT: Also checked components were not flipped or rotated, and tried making the bottom-left node first.