Hello, please help. ChatGPT is unable to understand my (maybe too amateurish) explanations of what I want to achieve (and has rather annoyingly bad knowledge of the Glyphs API).
I have the following: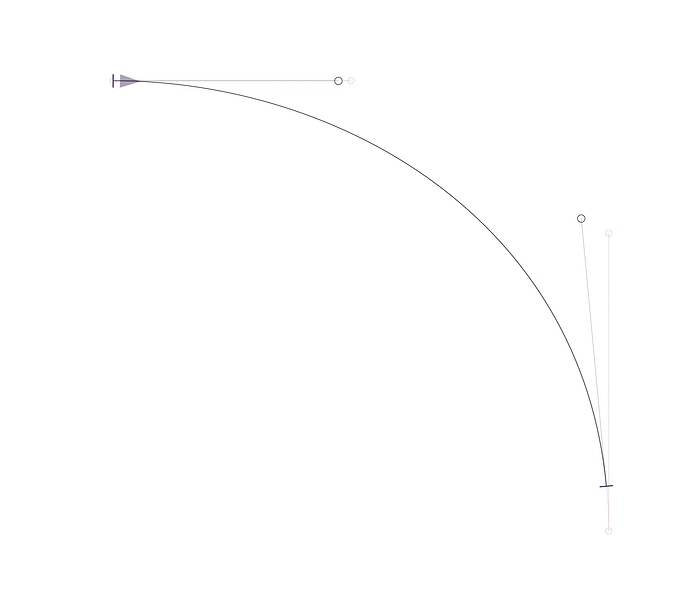 As you can see, the curve segment in the foreground has one end which is not orthogonal. In the background, I have manually extended it until it became orthogonal. I want to keep the shape of the current curve segment, but extend it (like with the "open corner" function).
How would this work mathematically? Essentially, I am looking for the "offset" argument in the openCornerAtNode_offset_() function for the resulting curve to become orthogonal at both ends (I am unsure whether this is the correct terminology, please advise).
Thanks!