Hi, curently, I am working on a pictogram family, as a picto font. It is required that each pictogram can be enclosed by a gradient-coloured circle when typing a period behind it (so, for example, typing "f" would give you a pictogram on its own, and typing a period behind it would enclose it in a circle).
It all works great as a black and white font, spacing-wise. Without going into too much detail about technicalities, I have a system worked out with negative spacing etc., now I want to substitute the black circle with a coloured one, with a gradient. I followed Rainers great tutorial on that and all worked well, the circle imports correctly. But I run into two major issues when opening the font in Ai or ID:
Illustrator: The circle does not position itself correctly. Not only are the metrics messed up, but also the vertical positioning is completely off (it appears as though the bottom of the circle is flush with the baseline, although it goes way below it in the original design).
InDesign: Same issue as with Illustrator, but on top of that, if I type e.g. f+period, the f glyph is substituted by a different glyph.
I followed up on the two forum posts that I could find with similar issues and added a custom parameter to not export an sbix table, but the issues persist,
If there is anything I'm missing, I'd greatly appreciate some help, as this would theoretically be the perfect solution for my case. Thanks!
Design in Glyphs: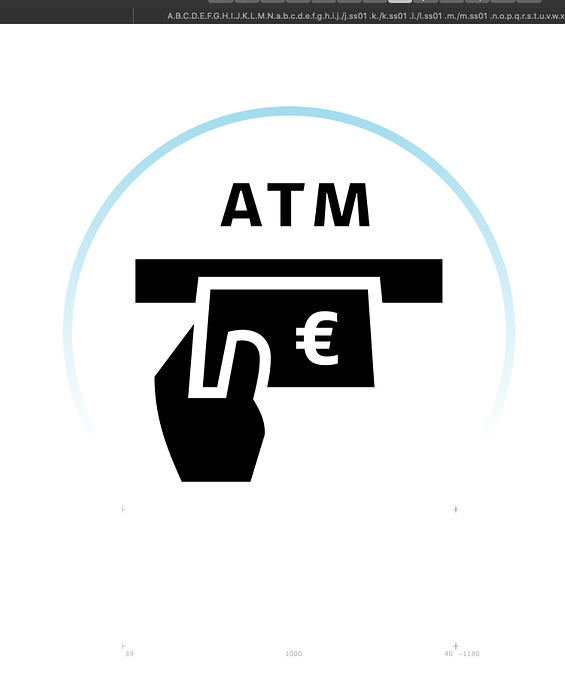 How it looks in Illustrator: