Hi,
I'm working in a typeface with opsz and weight axis, with italics in a separate Glyphs file. I'm using Glyphs 3.0.3.
I have upright and italics instances showing OK in Adobe menus ("Elidable STAT axis value name: ital" did the trick) but I have tested in samsa and I have realized STAT table is messed up.
I have read the tutorial and I have some doubts:
Do I have to use Style Name as STAT entry and Elidable STAT Axis Value Name in the Variable Font Setting instance or in every regular instance?
Now I have this on the variable settings and fails to pick Small as a opsz family (it works with display). Also, some weights are missing.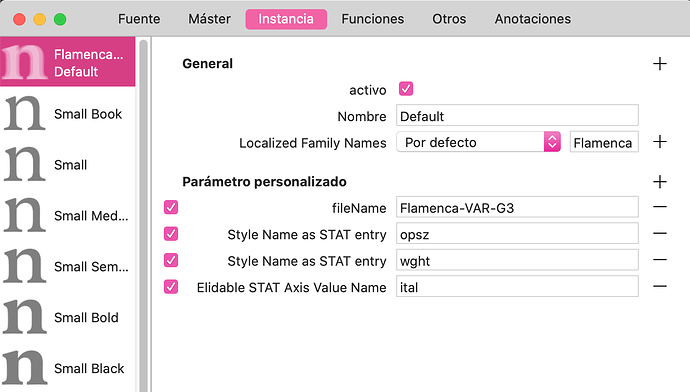 Also I have tried to use the Custom Parameters in every instance, using Elidable for the Regular weights and all the Default Optical Size.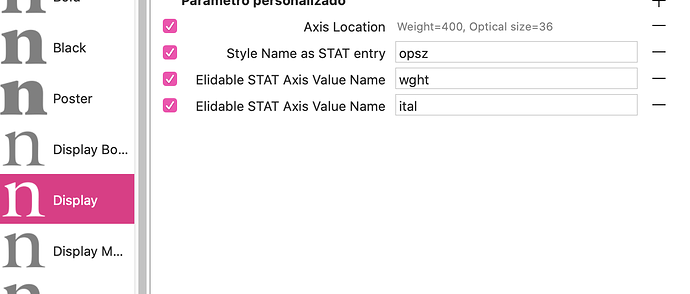 (BTW, Disable Localization in Preferences doesn´t work)