Has anyone else seen an effect like this when testing a variable font in Illustrator?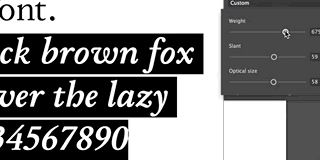 While sliding the sliders, seemingly random glyphs from the roman font are substituted. When you release the mouse button, the correct glyphs appear (usually–sometimes it sticks you with the random glyphs). This italic font has three axes: the corresponding roman font has two. Nothing like this happens with the roman font.
I'm assuming at this point that there's something wrong with my font, not with Illustrator, but after a couple of weeks of this I still have no idea what. It's driving me a little crazy.