I'm new to Gyphs Mini, and to bug reporting in general, but here goes:
As a first attempt at making Udierisis, I pasted my colon onto my Uaccent. I then rotated it the colon 90° and started nudging it upwards. When I realized this wasn't going to achieve what I wanted, I used undo to try getting back to the state in the image above, but suddenly this happened: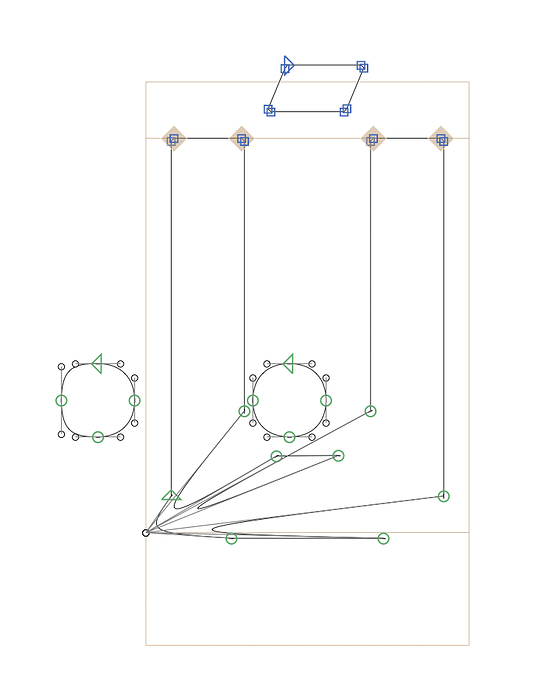 This has happened before, as has a version where all or some of the points in a character are relocated into a single overlapping point, usually in the bottom left corner. It happens like this one, from hitting undo, or from editing number fields (I think mostly sidebearings, but I can't remember). In the latter scenario, hitting undo does not fix the issue, and indeed sometimes all the work I've put into the character is lost. Oddly, I can redo (i.e. Command+Shift+Z) the one I've captured in the images above, and the error is fixed, though of course my progress in the edit is out of reach because the timeline of changes is interrupted by this issue.
ETA: It happened again with a different character, and I was able to reproduce it many times (which I haven't before):
Copy and paste J to create J.001
Create two points, then select all points to the left of these and delete. (I'm creating a long skinny variation.)
Type new number in left sidebearing field to make symmetrical.
All points except the two I just created are relocated to a single position at -244,0.
Any clues? Anything I need to do to help find a solution? And thanks!