Hello, I've added superior numbers to my font, it works well in Glyphs when I apply the superscript feature to the Glyphs file.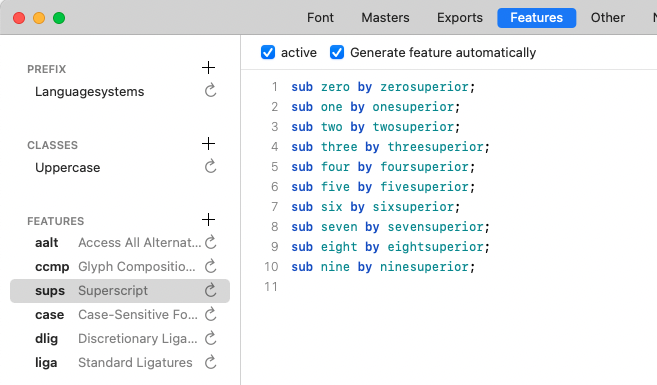 However, it doesn't work when I'm testing in the Adobe programs with the superscript button shortcuts in the top menu bars and also at the character panel OpenType. It creates a faux superscript. I can only get the right superscript by manually taking it from Glyphs panel.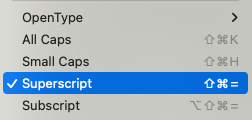 Please advise how to solve this…? Thanks much!