Hi there, i have a trouble with terminal and final forms. I working in Glyphs 1.4.5
I create new glyphs and named it .final. For example a.fina c.fina (see photo)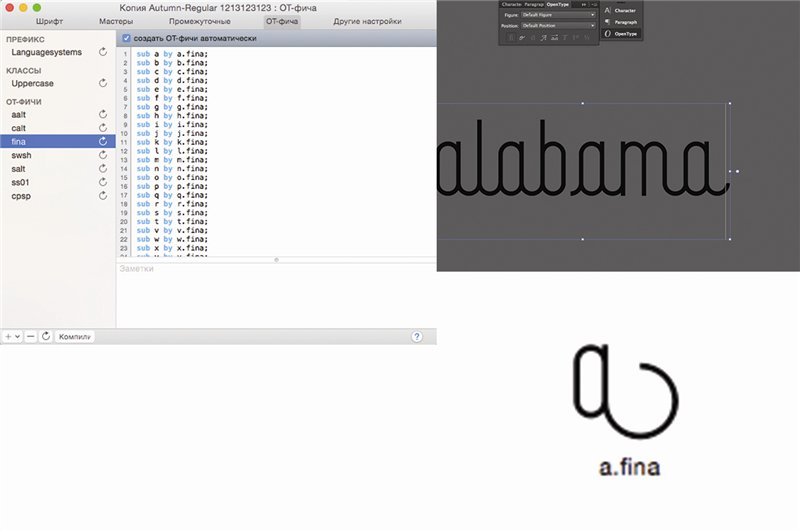 But it doesn't work in Photoshop or Illustrator (see photo higher)
There are no titling alternates in opentype panel.
I read this topic
https://glyphsapp.com/tutorials/features-part-4-positional-alternates
But it still doesn't work. I don't understand what I'm doing wrong, i am beginner Glyphs program.
All i did is named glyphs .fina. I need to create new groups or classes? And do i need programming something? Also i read some topics, and i can't find any answers.
PLEASE, can you tell me step by step, what i need to do?
Best regards.