Hi,
I'm making Japanese Font with Glyphs 2.4.1.
I set the width of all halfwidth character to "500", including half-width katakana.
Apparently the width of voiced mark (U+FF9E) and semi-voiced sound mark (U+FF9F) always become "0" when I try exporting OTF or TTF, and voiced mark is off to the last character before.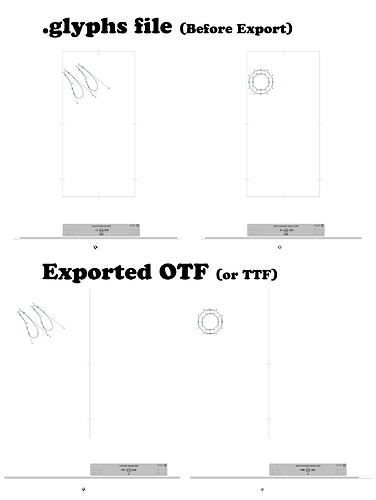 How can I fix this?
The addition glyph ".notdef", "null", "CR", "space" and writing at the top of glyphOrder,
and "generate Feature automatically" has already been completed.
(ROS: Adobe-Identity-0)