It looks like Glyphs Mini 2 automatically creates the ™ Trademark symbol from a T and M glyph.
I'm not sure how but I'm unable to adjust their leading and baseline height, please see screenshot below.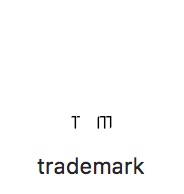 Can anyone advise me on how I can override these? I was able to adjust the scale of the T and M, only nothing else.
Thanks a lot!
Nick