Hello. I've recently installed Glyphs version 2.6.1 (1230) on my Mac Book Pro running Mac OS Mojave version 10.14.6. And according to help(), I'm running Python 2.7.
When I click on Install Modules within Preferences/Addons, I get an error window saying "The modules could not be installed. Could not load the modules."
Searching on this forum, I saw that the modules could be installed manually. While the Scripts folder already contained the vanilla folder (as well as fontTools and robofab), I tried reinstalling the vanilla library by downloading it from GitHub as explained on another post. But I get this error: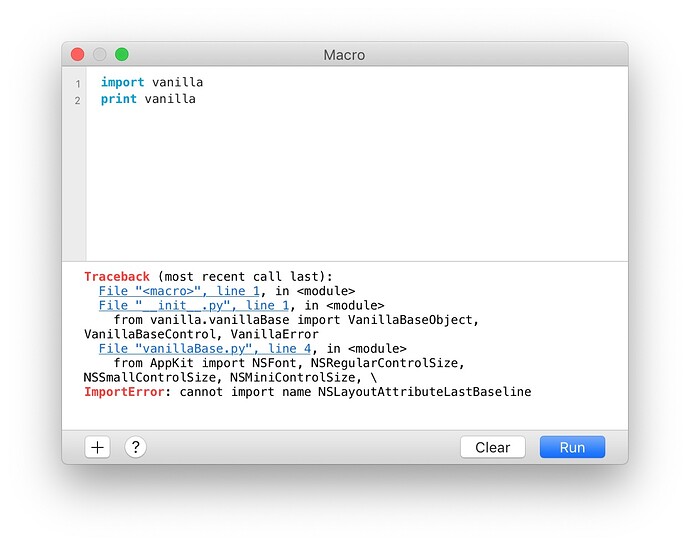 What am I doing wrong? Please advice. I searched through other posts on the forum around this topic but didn't see any with that error message I got.
Thank you,
gaston.