1: The previously reported missing option to assign diagonal instructions to TTF stems is still not present, although the manual describe them.
2: When setting diagonal instructions for a letterform with rounded corners, the resulting outline is dramatically distorted, pushing parts of the diagonal above the alignment zone it is intentionally locked to and inverting corners (this starts as high as at 20 ppm). How are these supposed to be set? It is very hard to tell from the manual.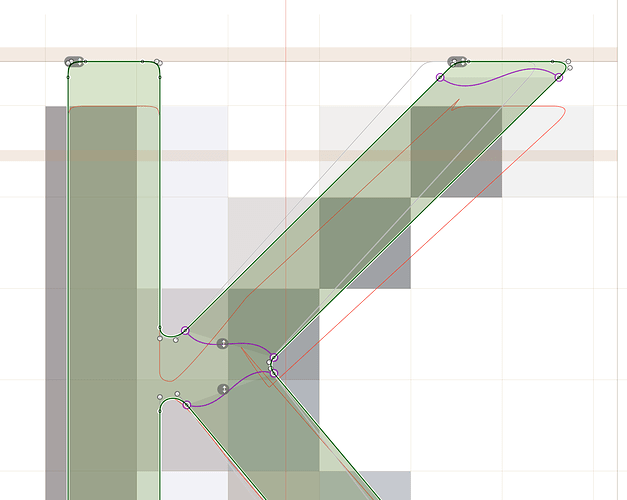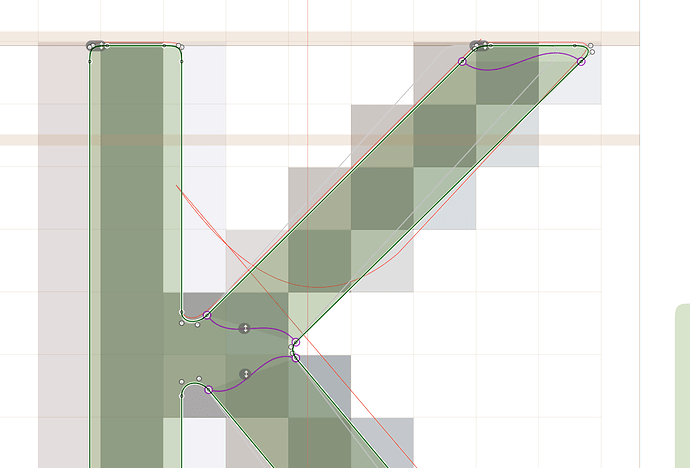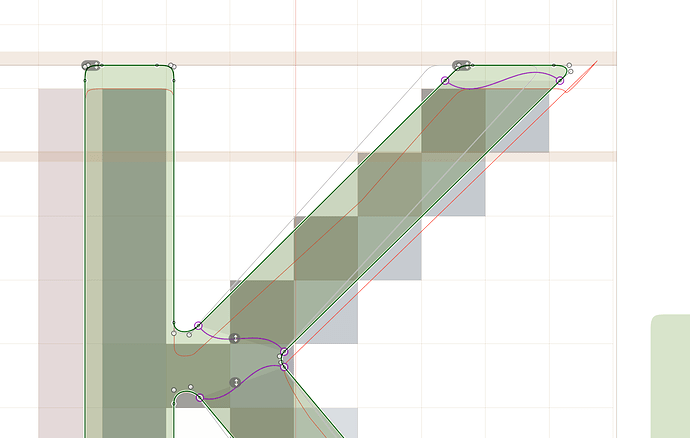 Just to be clear, I expect a distorted outline. Only not so distorted. It might not be an issue, after all.