Is there a TrueType hinting tutorial that's newer than the one in the handbook?
I started one a year ago, and never got around to finish it. Will see what I can do.
This one? It's a bit short

I would also greatly appreciate a documentation, especially of the TTF Autohint Options custom parameter. Thanks!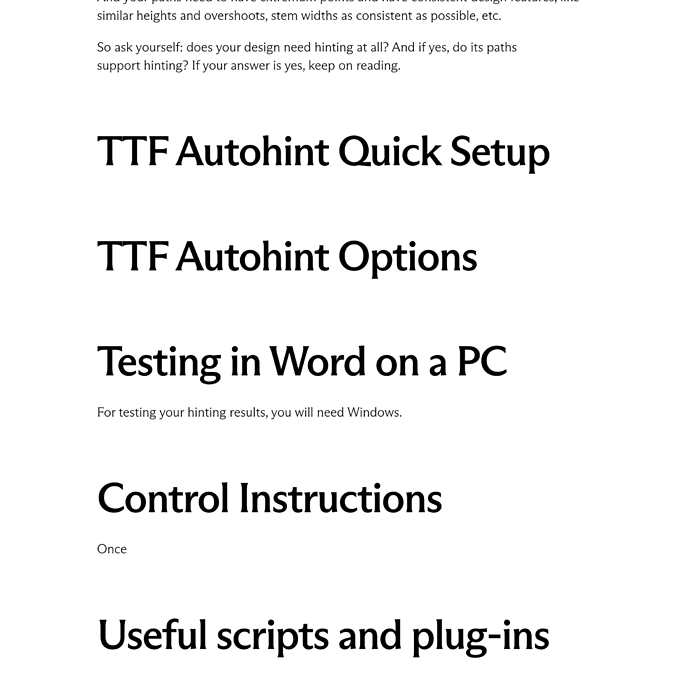 Oops this shouldn't be listed. It's a stub. Or did you guess the URL?
It's what shows up as the first result when you search "Glyphs TTF autohint" on Google
Take another look.
For completeness' sake, the original poster was was talking about manual hinting, which is this tutorial:
The one you were referring to is about automatic hinting.