TTF fonts are not always opened properly by glyphs mini. It happens with this font for example SF Pro Display Regular - Font Free [ Download Now ]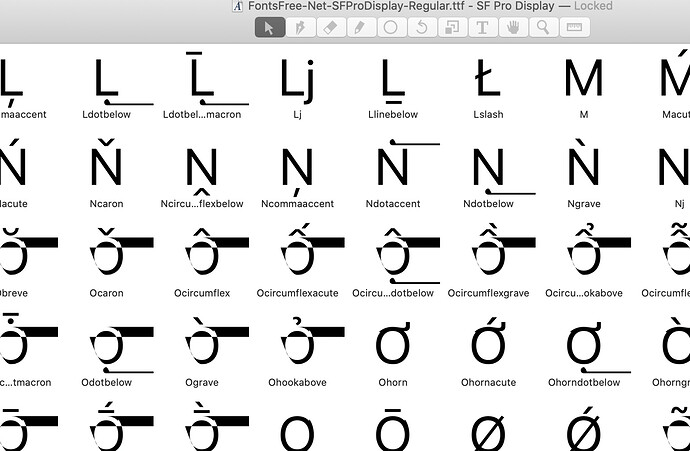 I'll have a look. But you should not download fonts from sketchy websites like that.
Yes, I know. Yet It happens not only for fonts from sketchy websites.

For example Download Font Awesome Free or Pro | Font Awesome (Web, Free for web, fa-solid-900.otf is not imported properly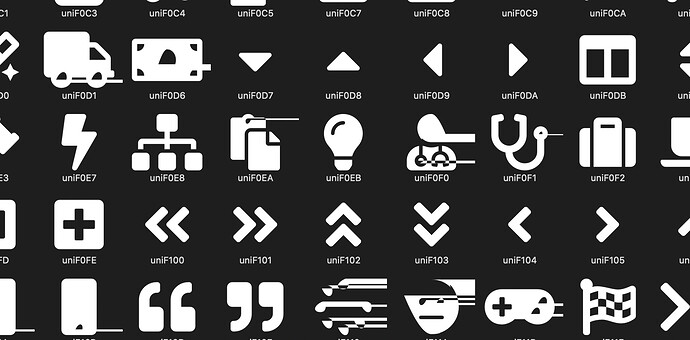 Or fa-solid-900 otf from here
Font-Awesome/webfonts at master · FortAwesome/Font-Awesome · GitHub
I know. My comment was not related to that particular font.
hi, using mini (latest beta), font awesome looks fine, both free and pro.
maybe a graphic glitch, Mac video card overheating?
This was an import issue with certain configurations. I fixed it.