Hi, I'm not sure if this is a problem with Glyphs or, a misunderstanding of TTF zones and how rounding works in Glyphs 3. More often than not, I think it's safe to assume the latter, but let's see how this goes anyway
Let's say I have a font with a cap height of 724UPM, and 10UPM of overshoot. So, my master metrics look like this:

Now, I go to hint the font, where, if I understand correctly, I'm trying to get the red lines as accurate/close to my actual drawn outlines as possible: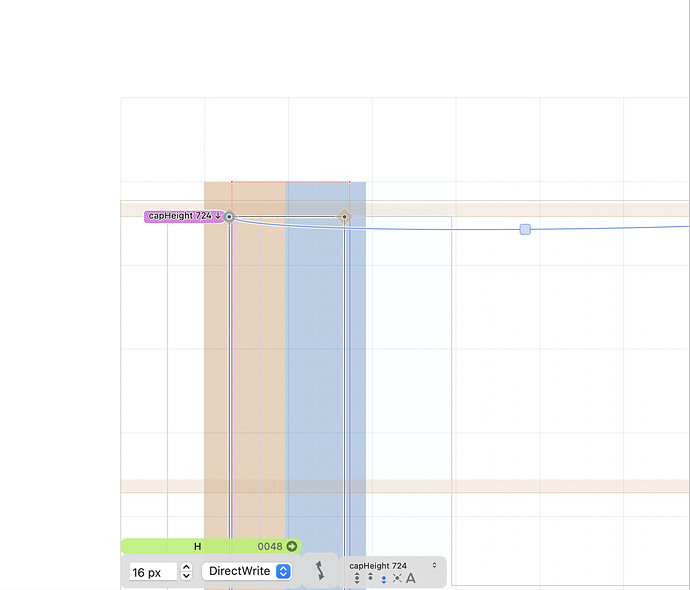 As you can see, even if I have the zone set to round down, the stem shoots over the cap height zone.
I can fix this by setting the point to have no zone, and do no rounding: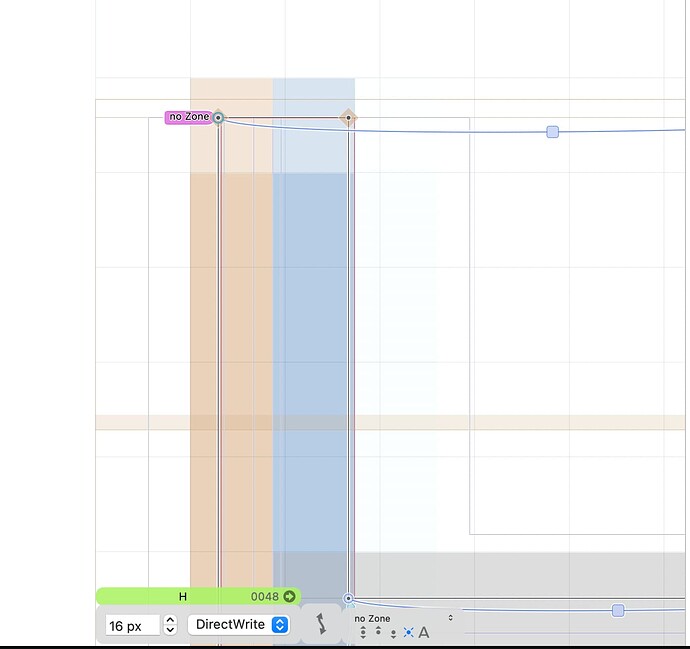 But I would have expected rounding down on the cap height zone to have the same effect.
Should I ignore the overshoot of the red line when using the cap height zone? Should I set glyphs without overshoots to use "no zone"? I could also add another TTFStem, something like "capNoOverShoot" with values of 724 0, and align to that zone. Is any of these three strategies more sensible than the other?