Hi,
Out of the blue (seemingly at least), Transformations in the sidebar stopped working. When I try to rotate/flip/scale I get a window prompt that says "The operation couldn't be completed. Could not transform selected objects"
I haven't installed any new plugins. I disabled the ones I had. Can't think of anything else I could have done to prompt this. Also, it happens to every glyphs file I have tried, so it isn't isolated to a single file.
Is this a known issue? Anything I can do to fix or explain better?
Thank you!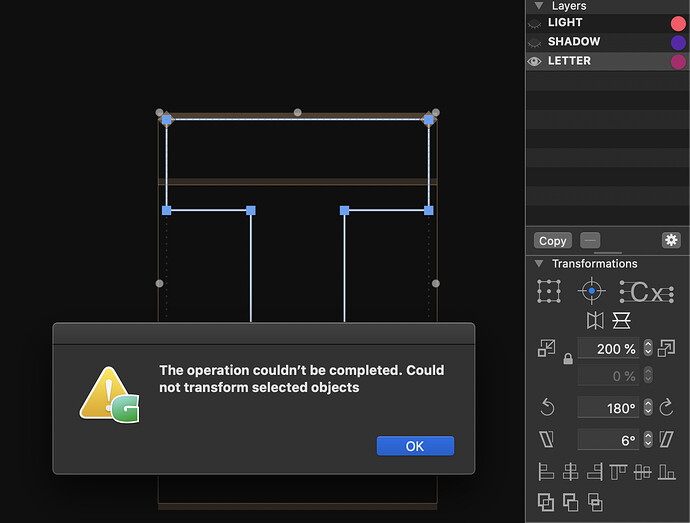 EDIT: I have the latest version of Glyphs btw (cutting edge).