I'm working on a font that needs to kern in PowerPoint. It needs to be truetype with oldstyle kerning table so PowerPoint can kern it.
This is part of a family of fonts (6 weighs in total).
As I understand it, you can't have too many kerning pairs in old style kerning tables.
As I understand it, you can't use kerning groups – you have to "flatten" them to individual pairs, which means more pairs. I don't know the limit of kerning pairs that I can have.
I have the full set of diacritics, so that may result in a bunch of kerning pairs.
QUESTION 1: Kerning diacritics
Some letters, such as i-acute (í) have too much space on the right because of the angle of the accent and the width of the letter i. So I set the right sidebearing to a negative number. It looks good next to, say, lowercase o, but it crashes into lowercase l, h, j, etc.
Do I keep the negative right sidebearing on i-acute? Then I need to add positive kerning to fix i-acute next to lowercase l, h, j, etc.
Or Do I make i-acute have positive right side bearing and then negative kern between i-acute and all lowercase letters that stop around the x-height?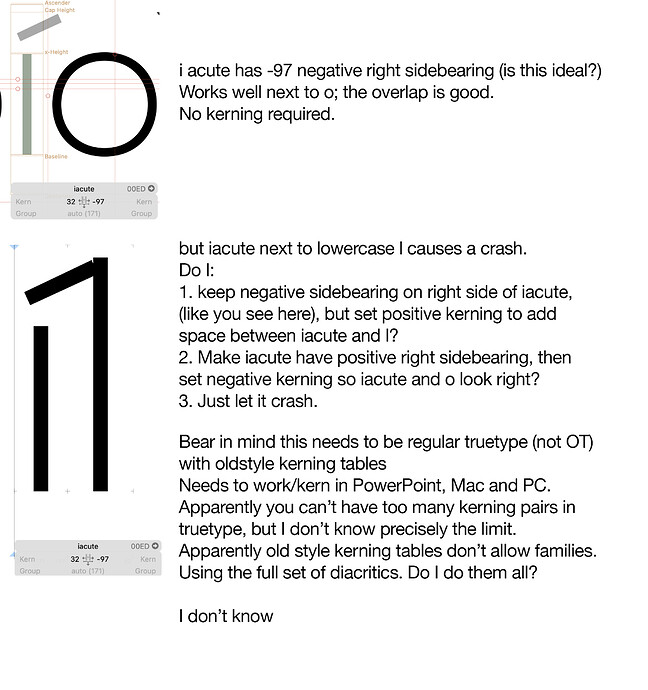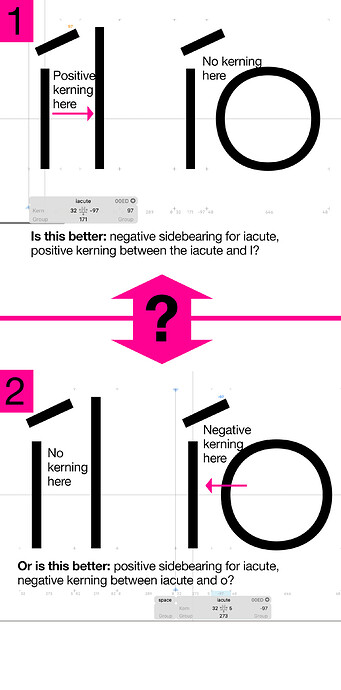 QUESTION 2: How many kerning pairs exactly can I get in old style TTF kerning tables?
QUESTION 3: If I use extension kerning in custom parameters, can I get more pairs? If so, will it remain compatible with PowerPoint on PC/Mac? If so, how many more?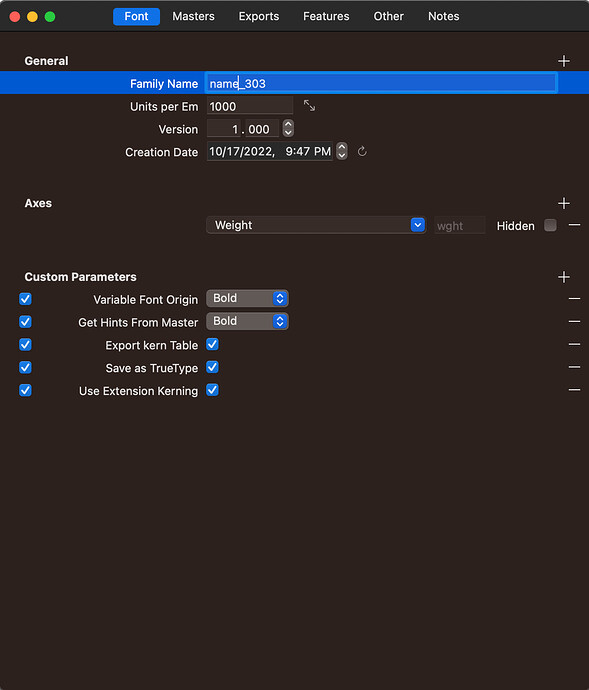 QUESTION 4: Do I kern every possible diacritic? Like, just taking one combination of T and o, when you add up the diacritics, that's a lot of pairs! If I need to do kerning pairs for all (or many) or the diacritics, I might wind up with too many pairs and get an error on export.
It's a shame that PowerPoint doesn't offer good OpenType support, but this is the reality. How do I make it work?
Lots of screencaps are attached.
Everyone is using the current Office 365 PowerPoint 16.70
I'm using Glyphs 3.1.1
This needs to work on both Mac and PC. PowerPoint and Word.
Thanks to everyone in this great community!