Hey! I'm on a hinting stage with my font, and I'm testing it under Windows 10 Pro. I set up auto hinting, didn't touch manual TrueType instructing.
I exported the font as ttf with TrueType Outline Flavour. Then, I made a test webpage on Codepen.io and included the ttf as @font-face. Finally, I asked my friend with Windows to make a screenshot.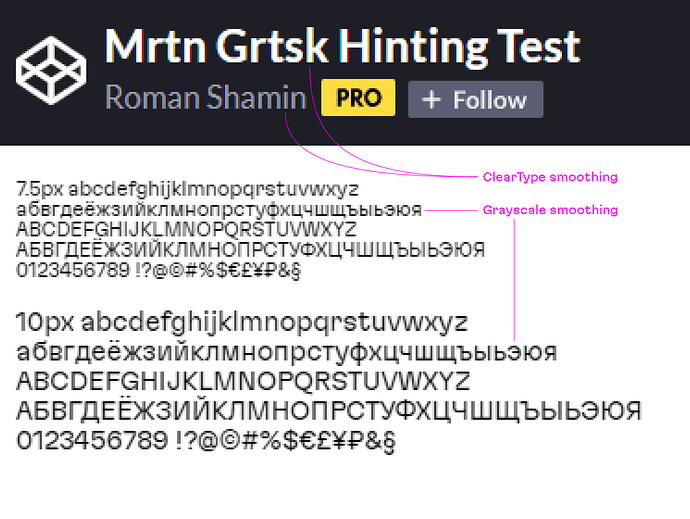 I think it looks great. Autohinting's work is truly magical.
I do not understand why the fonts from Codepen UI use ClearType smoothing, whereas my font uses grayscale. I googled a lot but still have no answer.
Is it my font's issue or Chrome's one?