Hi everyone!
I'm practicing trying to create a script that compares the glyph set of two open fonts and trough a button allows to add glyphs to fonts.
Here my questions.
When I add a glyph it only creates the glyph but not filled with the components in the case of accented glyphs. I want to achieve the smart behavior of Glyphs. Is this possible?

I don't know how to update the list after adding items, I've tried with self.w.myList.remove but after this, for instance, I get "out of range" errors.
I think is more easy to understand and find errors looking to the code. Here the script and a screenshot.
compareSets.py.zip (871 Bytes)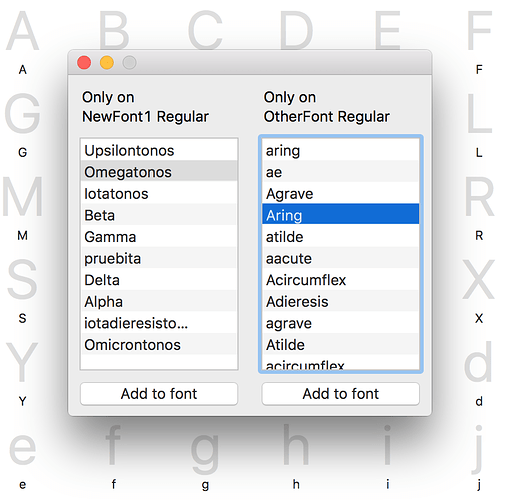 Thanks in advance, Best regards.