Hello everyone! I am currently working on a complex variable font design with 8 axes for my graduation project. It is not a typical font as it only uses punctuations, accents and symbols and the different masters aren't typically matching (i.e. bold light etc), they instead try to show emotions.
I have been fixing my drawings so the calculated instances look correct, with very little kinks etc. Within the glyphs app and using the variable preview tool, instances look good and they are all compatible (top).
But once I export my font in variable format, the same instance looks like this (bottom):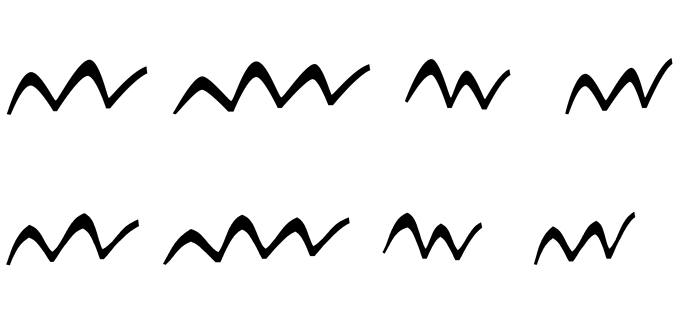 When I export my font in classic ttf or otf format with all instances but no variable features it looks correct, just like in Glyphs.
If anyone of you has an idea why the export won't work properly despite having no error message I would appreciate the help, thank you