Hello!
we have a Variable Font with two Masters (0) and (100):

The preview of the steps in between is flawless and smooth and Glyphs: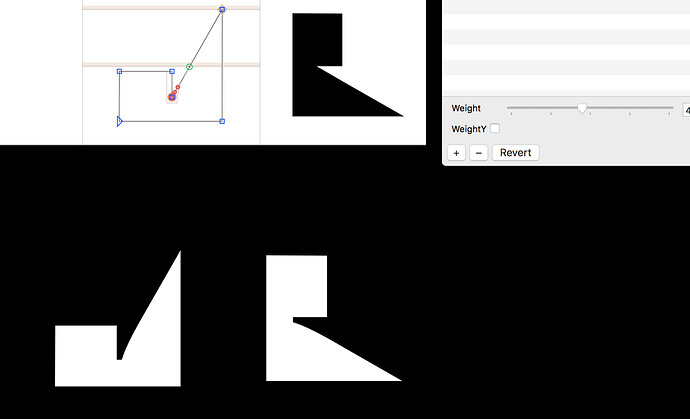 In Chrome, Safari and Illustration however, sliding from one curve to another creates dents: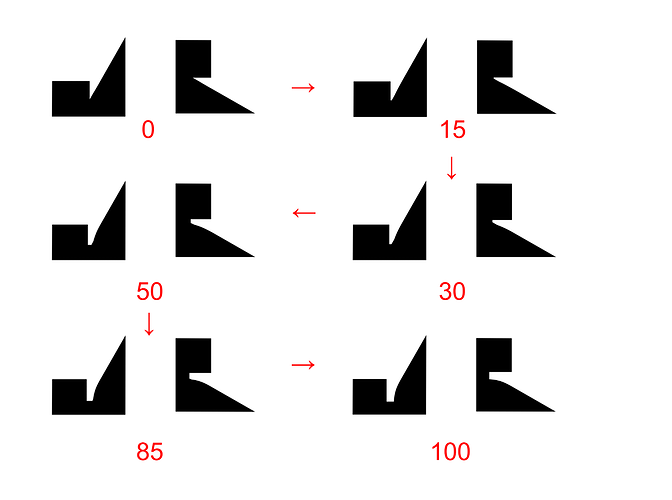 Here's a video to see it animated. The video is shot from a variable font in Chrome 67.0.3396.99: Dropbox - File Deleted
We tried to position the nodes and handles differently, yet never with a entirely dent-free transition. Diagonally drawn paths seems to be especially tricky.
Does anyone know how position and length of handles affect the display of steps in between and their animation? Are there tricks or way to improve this already? If not, will the rendering of those steps be improved in the near future?
Thank you,
Johannes