I'm trying to implement a Virtual Master in a design. The virtual master axis is ascender height. I have six existing masters for width and weight, three for each axis.
I have set it up as follows. The axis has been added:


Then the Virtual Masters have been created: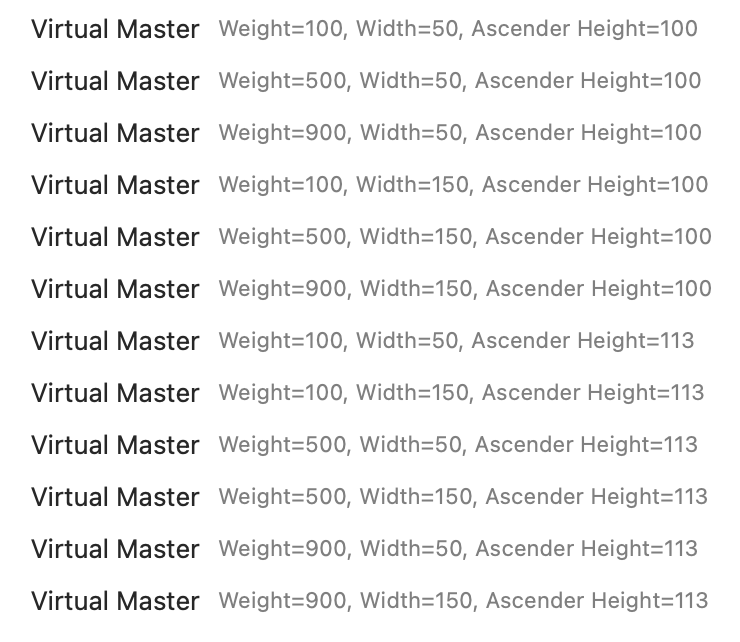 And finally the layers have been created: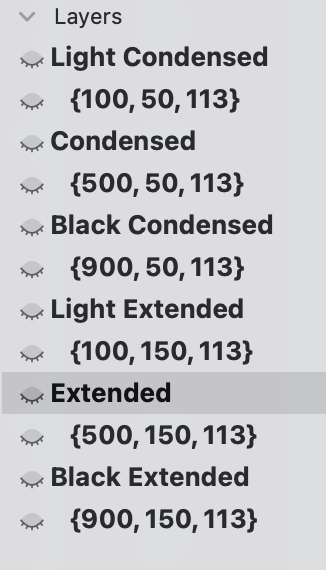 However, I can't get it working. In Virtual Font Preview the ascender height slider i greyed out, and I can't export the variable font because the l (the only glyphs I have done as far) is not compatible (is is though).
The example in the handbook is adding one new axis to a one axis font, so my setup is my extrapolation of this example. What did I get wrong?