Someone reached out to me saying that that one of the fonts I released recently is not displaying correctly in Pages, MS Word and some other "not-so-much-opentype-aware" apps.
In all Adobe apps the font looks and and works fine while in the apps listed above it doesn't.
Here is how it looks there: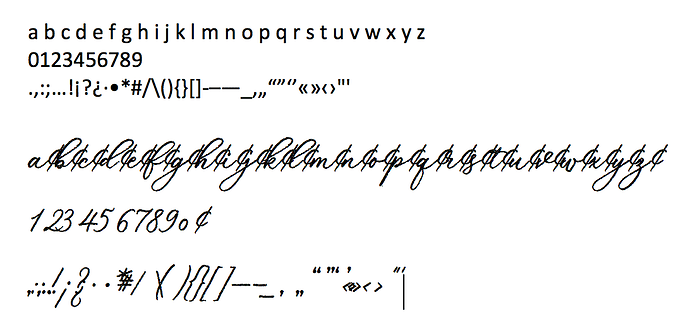 the text at the top (in Calibri) is just to show what is being typed. When using the problemtic font, all spaces are replaced with the cent sign and all numbers are shifted - when you type "zero", it shows up as a "one", 1 as 2 etc. Besides all spacing looks weird.
Here is how it looks in Illustrator:

Any ideas why this is happening? Can this be caused by a huge file size - 12.5Mb? Or, perhaps using the unicode PUA?